Coronavirus (COVID-19) Updates
UPDATE 28/07/2021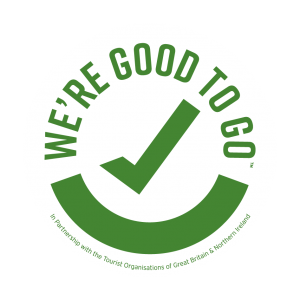 We are now fully reopened!  Further information including our prices and availability calendar are here.
All bookings will be subject to our revised Terms and Conditions which offer all our guests peace of mind with guaranteed transfers or refunds if we cannot accept your booking due to Covid-19 regulations.
COVID-19 safety requirements
To prevent the spread of COVID-19 all guests must abide by the following instructions:
    Not attend if they have symptoms linked to COVID-19.

    Not attend if they have had contact with someone who has developed symptoms in the last 10 days.

    Inform your on call manager or staff member if they, or any of their party, develop symptoms linked to COVID-19 during your stay.

    Leave site if they, or any of their party, develop symptoms whilst on site.

    Arrive and depart at their allocated time.

    Only use the facilities allocated to them.

    Social distancing must be adhered to – you must remain 2m away from guests in other parts of the site.

    Follow the instructions of on-site staff and wardens.
 Lockerbrook has developed a detailed risk assessment to manage COVID-19 risks, which includes:
      Enhanced cleaning

  

   Providing contact free check in

      Avoiding shared equipment

      Providing hand washing facilities and hand sanitiser
A copy is available on request.
What happens if we cannot travel to Lockerbrook as a result of changes to the government's guidance on Covid-19?

We are a tiny charity and hope that you may be able to consider transferring your booking to a later date or by having a voucher for a future date. But we also recognise these are unprecedented times and will be willing to issue refunds should you not be able to travel due to Covid-19 restrictions. Please see our Terms and Conditions for further details.
In the meantime please if you can help us survive this difficult period please consider making a donation.